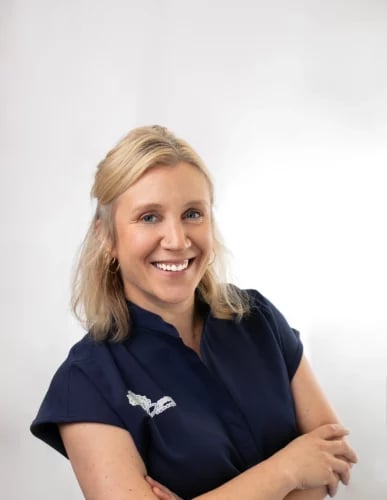 Emily grew up in Southern Maine where she graduated from Yarmouth High School in 1998. She attended the University of Southern Maine and graduated with her Bachelor of Science in Nursing in 2012. Upon graduating, she worked as a Registered Nurse at Maine Medical Center on the post-partum unit where she provided daily postpartum and newborn care. Emily then transitioned to InterMed Pediatrics in Portland, Maine continuing her work in family centered care. She later attended graduate school at the University of Maine in Orono where she completed her Master of Science degree in Nursing in 2019. In January of 2020, Emily became a Certified Family Nurse Practitioner.
Emily returned to her "roots" in Women's Healthcare and started her career as a Nurse Practitioner at Bangor Ob/Gyn in February of 2020. Upon the closure of Bangor Ob/Gyn in May 2022, she joined our practice and has continued to give the same excellent care to our patients. Emily strives to work closely with patients to evaluate and implement their health care needs. She provides inclusive care ranging from annual examinations to acute gynecologic visits, STI screening and education, birth control counseling, in office procedures including biopsies, IUD and Nexplanon placements, as well as prenatal and postpartum care. Emily considers herself fortunate to be an integral part of our community providing Women's Healthcare in the place she calls "home". 
Emily lives in Bangor with her spouse, Ben, their son, Atlas, and their German Shepard, Inga. She enjoys spending time outdoors with her family and engaging in activities such as hiking, cross country skiing, and camping. In her spare time, you might find her at a local brewery sipping on a delicious IPA. 
Emily is looking forward to being a part of your healthcare team!