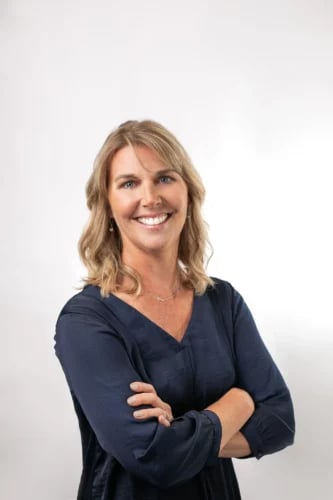 Jaime was born in Houlton, Maine and graduated from Katahdin High School in 1994. She attended Eastern Maine Community College where she obtained her associate degree in radiologic technology in 1996. She later attended Thomas Jefferson University in Pennsylvania where she earned her bachelor's degree in Diagnostic Medical Sonography in 1998. Jaime earned her certification as a Registered Diagnostic Medical Sonographer that same year. 
Jaime began her career as a sonographer in 1998 at Northern Light Eastern Maine Medical Center where she worked in various departments such as vascular, maternal fetal medicine, and women's health. She has remained working there part time ever since. In 2007, she joined Bangor Ob/Gyn where she and Gina founded Women's Ultrasound of Bangor. Jaime has been with our office since the closure of Bangor Ob/Gyn in May of 2022 and has been providing the same advanced gynecological and obstetrical imaging.  Jaime is passionate about making sure women are heard and that their journeys are as smooth as possible. She enjoys being able to educate patients through their ultrasound procedures. 
Jaime lives in Eddington with her husband, Jason. Together they have four children: John, Jacqueline, Joshua, and their angel baby Jenevieve. Through Jaime's own loss sparked a passion for helping other bereaving mothers. Since 2008, she has been a part of a local group called Empty Arms and has provided grieving families with castings, monthly support groups, and bereavement conferences. In her spare time when she isn't coaching soccer or chasing her kids, you can find her with her family at their camp on Millinocket Lake enjoying all things outdoors from hiking, running, and biking, to snow shoeing and skiing.