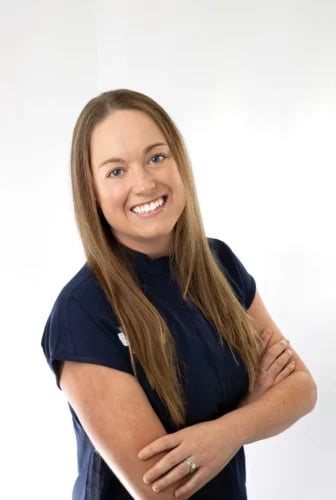 Jaime was born and raised in Bangor, Maine where she graduated from Bangor High School in 2010. She then went on to earn her Bachelor of Science in Nursing degree from the University of Maine in 2014, graduating Magna Cum Laude. Upon graduation, Jaime began her nursing career at Northern Light Eastern Maine Medical Center where she worked as a staff nurse on the Cardiac/Telemetry unit. Her true passion for women's healthcare started in 2014, when she accepted a job at Bangor Ob/Gyn as an office nurse where she worked until their closure in May of 2022. Her primary duties included assisting during in-office procedures, completing ACOG appointments for obstetric patients, and triaging patient phone calls. Jaime decided to advance her career to further assist women in need and later graduated from Walden University where she earned her Master of Science degree in Nursing in 2023.
Jaime is honored to be joining our practice and working alongside an incredibly skilled and compassionate group of providers. She looks forward to working with our patients and building a patient panel of her own. Jaime strives to make each of her patients feel at ease and prioritizes creating a patient-centered treatment plan. She will be providing a wide array of care including but not limited to annual examinations, problem-focused gynecologic visits, birth control counseling, and prenatal and postpartum care. Jaime is eager to be a part of your healthcare team.
Jaime lives in Hermon with her husband, Cody, and their dog, Diesel. She enjoys visiting new restaurants with family and friends, spending time with her nieces and nephews, and always loves a good home improvement project. In her spare time, you might find her mixing up cocktails for corporate events and weddings.